Listen, 2020 was trash. But here are two things that give me hope: 1) The Buffalo Bills are in the playoffs and 2) BART is running and continuing to provide some 40,000 trips a day to essential workers. And we have no plans of changing that anytime soon.
I said I was going to do a lot in 2020 after "going 100%" as I put it in my 2019 review. I just didn't know it was going to be this much, and looking back at one of the most difficult years BART has ever faced (surrounded by seemingly insurmountable challenges across the state, the country, and the world), I couldn't be more proud of where we are now.
There's so much I could say even more than what's below here. More than anything, I want to thank you. Whether you're a BART rider, a BART critic, a BART enthusiast, or just a friend of mine who clicked a link to read this — you push me and inspire me to be better and be a better leader for the Bay Area and beyond.
The things that were "In Progress" for 2020:
Creating BART's first-ever ambassador program

We did it! Read SF Examiner here. A pilot program was approved last January, and ambassadors began walking trains and platforms in February.
The new BART Police Chief Ed Alvarez was supportive of the program, and in October, we voted to make the program permanent. Read BART's press release here.
The program has been well-received and we even won Transit Center's award for "Best Innovation in Public Safety." Read their announcement here.

Auditing BART's quality of life citations

The audit happened! Read SF Examiner here.
This effort has grown, expanded and transformed, especially in light of the protests against police killings that surged this past summer after George Floyd was murdered in Minneapolis. If I was busy eating sandwiches on BART platforms in 2019, I spent 2020 passing budgets and resolutions that forced the issue on police reform. Read Mission Local here.
With the leadership of our new Chief Alvarez, who began in early 2020, BART has created a new "progressive policing" unit where our non-sworn law enforcement officers (read: social workers, not cops with guns) are engaging with riders in need.

Installing a new, high-quality accessible fare gate at Richmond Station

This happened! At the end of 2019, I made an amendment to a board decision that made BART staff remove the "double-decker" fare gate that was piloted at Richmond Station with a fully accessible new design. BART engineers rose to the challenge, and that new fare gate was installed in June and it looks great. Read BART's press release here. That team is continuing to do innovative, in-house design work to continue testing of completely new, safe and creatively-designed fare gates.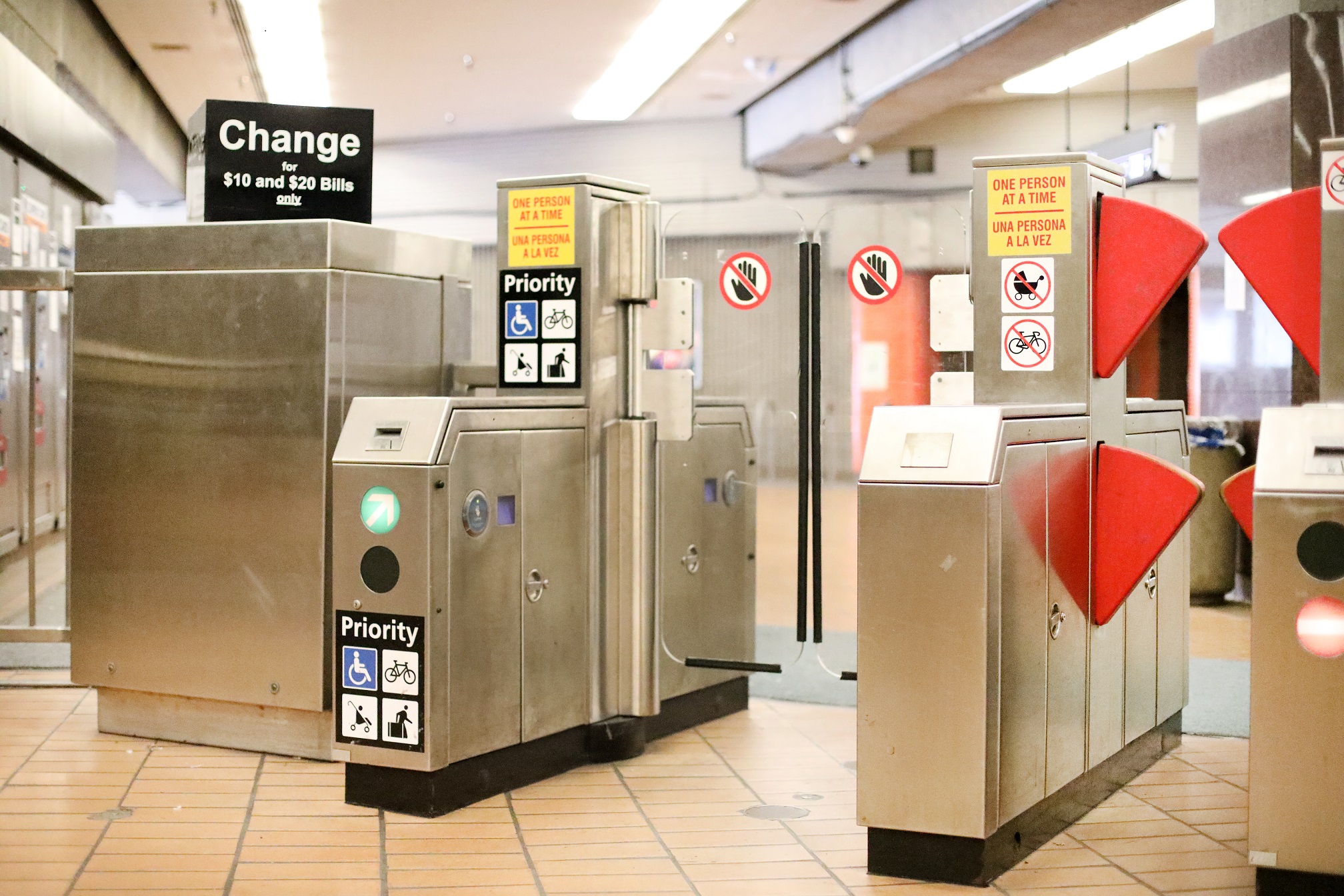 Reforming parking policies and pricing

This … this hasn't happened. Not yet. BART staff is going through Title VI analysis, but I've put this on my priority backburner. There have been improvements to the parking payment system but given the significantly decreased ridership and vehicle parking needs, I didn't push for reforming parking policies and pricing in 2020.
Highlights of 2020:
Still got that 100% attendance record!
Keeping our system running
Approving a huuuge contract to upgrade BART's train control system for the first time since the system opened (SFist)
Approving transit-oriented development at West Oakland (SF Business Times) and El Cerrito Plaza (SF Business Times)
Supporting more bicycle, pedestrian and transit-friendly improvements at a 100% transit-oriented development at Balboa Park (SF Examiner)
Touring two more shops (Concord and Antioch), visiting our new BART HQ that we'll be moving into in 2021, participating in another late-night walk on the BART tracks and all! of! the! briefings!
If for some reason you want to hear some notable comments I made as BART Board Director, here is a whole YouTube playlist